The Autonomous Vehicle Laboratory (AVL) is a facility in the Department of Aerospace Engineering, located in the Jeong H. Kim Engineering Bldg, and conducts research and development in the area of biologically inspired design and robotics. We seek to distil the fundamental sensing and feedback principles that govern locomotive behavior in small organisms that will enable the next generation of autonomous microsystems.
To educate students studying for BS, MS, and PhD degrees in the multi-disciplinary area of biologically inspired autonomous robotics
To pursue basic research in behavioral and comparative observation, modeling, and simulation of natural systems as well as theoretical formulation and hardware implementation of fundamental biological principles in artificial systems
To pursue applied research, especially in the prototype development of biologically inspired autonomous vehicles for civilian and military applications
Bio-inspired sensing and estimation
Distributed sensing and sensory processing (Wide-Field Integration)
Low-power, lightweight arrayed MEMS and analog VLSI based avionics
Flapping, rotary, and fixed wing flight mechanics, stability and control
Insect-inspired mechanisms for gust rejection and compensation
Autonomous guidance, navigation, and collision avoidance
Integration of embedded hardware/software systems and communications
Adaptive learning and control
Path planning and autonomous decision
Unique capabilities include rapid-prototyping facilities for microsystem fabrication and development, a VICON marker-based visual tracking system that provides direct measurements of 6-DOF vehicle position and orientation for system identification and real-time feedback, a low speed wind tunnel with a specialized high speed camera system for insect tracking and wing kinematics measurement, and advanced hardware and software tools for visual-based simulation of flight systems.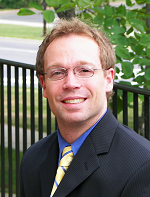 J. Sean Humbert, Ph.D.
Techno-Sciences Associate Professor of Aerospace Engineering Innovation
3182 Glenn L. Martin Hall
University of Maryland
College Park, MD 20742
301.405.0328 TEL
301.314.9001 FAX
humbert (at) umd.edu