Department of Aerospace Engineering
3181 Glenn Martin Hall
University of Maryland
College Park, Maryland 20742
Graduate Research Assistant, Alfred Gessow Rotorcraft Center (AGRC)
Associated Student, Autonomous Vehicle Laboratory
Phone: (301) 405-3282 | E-mail: evanu@umd.edu
Bio-inspired micro robotics (design & control), biological structures, flight dynamics (rotary & flapping), and human space flight. See Project 9.
Flight Dynamics and Control of Micro-scaled Robotic Samara (winged-seed) Rotorcraft
This dissertation details the flight dynamics and control of a prototype mono-wing rotorcraft which mimics the passive transit of the species Acer Diabolicum Blume. The asymmetric and all-rotating platform requires the development of a novel sensing and control framework. The rigid body dynamics are derived for a flight path consisting of a coordinated helical turn. The small perturbation equations of motion are used to calculate the forces necessary for flight along a trajectory recorded by a visual motion capture system. The result of this work is that the robotic samara is controllable in unpowered autorotation as well as hovering and directional flight.
Ulrich, E., West, B, 'Simulation of the Flight Dynamics of a Flapping UAV', AIAA Regional Student Conference, April 2005
Livingston, R., Ulrich, E., 'An Experimental and Analytical Study of Drag Polar for Competing Hydrodynamic Hulls', AIAA Regional Student Conference, April 2005
Aiken, D., Bowden, M., 'A Small Pressurized Rover Concept for Extended Lunar and Mars Exploration', AIAA Space 2005-6737
Ulrich, E., Pines, D., 'Planform Geometric Variation, and its Effect on the Autorotation Efficiency of a Mechanical Samara,' AHS64th Annual Forum April 29-May 1, 2008.
Ulrich, E., Pines, D., Park, J., 'Mechanical Samara Deployment and Passive Distribution by a Fixed Wing Unmanned Air Vehicle', AHS International Specialist Meeting on Unmanned Rotorcraft, January 20-22, 2009
Ulrich, E., Pines, D., Gerardi, S., 'Autonomous Flight of a Samara MAV' AHS65th Annual Forum, May 27-29, 2009
Bush, B, Sargent, D., Sickenberger, R., Syal, M., Ulrich, E., Wilson, N., University of Maryland, 'Lee, C., Sa, J., Konkuk University, 'Volterra – The Era of Green', AHS65th Annual Forum, May 27-29, 2009
Ulrich, E., Humber, J. S., Pines, D., "System Identification and Control of Mechanical Samara Micro-Air-Vehicles" Submitted for review, AIAA Journal of Aircraft
Ulrich, E., Faruque, I., Pines, D., "Control Model for Robotic Samara: Lateral Dynamics about a Coordinated Helical Turn" Abstract submitted to American Controls Conference 2010, invited session.
Gerardi, S., Ulrich, E., Humbert, J. S., Pines, D., "Hover Stabilization of a Controllable Mechanical Samara" Submitted to American Controls Conference 2010
Ulrich, E., Pines, D., 'Planform Geometric Variation, and its Effect on the Autorotation Efficiency of a Mechanical Samara,' Journal of the American Helicopter Society (in press)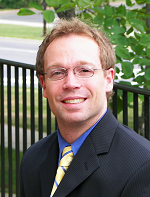 J. Sean Humbert, Ph.D.
Techno-Sciences Associate Professor of Aerospace Engineering Innovation
3182 Glenn L. Martin Hall
University of Maryland
College Park, MD 20742
301.405.0328 TEL
301.314.9001 FAX
humbert (at) umd.edu